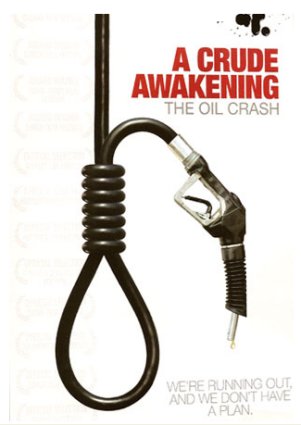 DVD171 - A Crude Awakening:
The Oil Crash DVD
Available the week of July 3, 2007
Pre-order now!
| | |
| --- | --- |
| Quantity | any |
| Price Each | $26.95 |
A Crude Awakening: The Oil Crash, produced and directed by award-winning European journalists and filmmakers Basil Gelpke and Ray McCormack, tells the story of how our civilization's addiction to oil puts it on a collision course with geology. Compelling, intelligent, and highly entertaining, the film visits with the world's top experts and comes to a startling, but logical conclusion – our industrial society, built on cheap and readily available oil, must be completely re-imagined and overhauled.

The film includes in-depth, thought-provoking interviews with Colin Campbell, Matt Simmons, Roscoe Bartlett, David Goodstein, Matt Savinar, Terry Lynn Karl, Fadhil Chalabi, Robert Ebel and many others. Shot on location at oil fields in Azerbaijan, Venezuela, the Middle East and Texas, with original music by Daniel Schnyder and Philip Glass, the film provides not only questions, but possible solutions to the most perplexing and important economic, environmental and public policy issue of our time.

Run time: 90 minutes
To order use this SECURE ORDER FORM.
Order form will open in a new window.