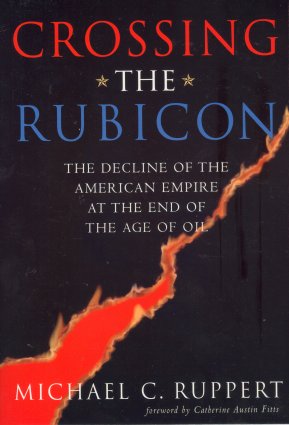 BK11 - Crossing the Rubicon Book
| | |
| --- | --- |
| Quantity | any |
| Price Each | $13.80.00 |
By Michael C. Ruppert

Foreward by Catherine Austin Fitts

The Rubicon signifies a point of no return. Peak Oil and 9/11 are two such points that signal so profound a change in the course of world events that no one will remain unaffected.

Crafted as a criminal investigation of a homocide, Crossing the Rubicon examines the motives for the 9/11 attacks, the personnel, the intelligence, the carefully designed opportunity, the coverup and the outcome.
To order use this SECURE ORDER FORM.
Order form will open in a new window.